The Car you want and Deserve can be yours!

TRUDMAC knows best when it comes to luxury vehicles, it is more than just transportation. Rather, it becomes a matter of arriving and driving in comfort and style. This is one of our specialties and we want to share our best with you.
Luxury vehicles at its finest – let us put you in the latest vehicles from abroad. Allow us to make you stand out among your social peers.
Here are some of the high class vehicles you can choose to make your own:
Lexus
Mercedes Benz
Range Rover
BMW
Cadillac
Jaguar and much more…
Cars are simply beautiful machines – machines that for most of us, simply cannot do without. We at TRUDMAC understand that something you interact with so frequently on a daily basis should be luxurious and comfortable.With your personal choice, we can arrange any vehicle style you want.


Experience World Class Luxury Cars from Abroad!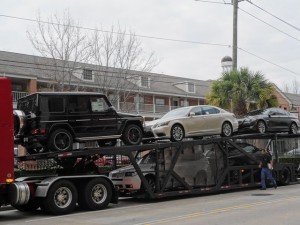 We take pride in being able to give you a seamless, worry free experience – handling everything from when you first purchase your vehicle to delivering your vehicle.
We work with you every step of the way to ensure that your luxury vehicle arrive in a precise manner from abroad to your garage!
TRUDMAC can offer:
Delivery of your luxury car to your home
Handle customs processing beginning to end
Provide and ship scarce luxury auto parts
TRUDMAC, let us get you behind the wheel of your new vehicle today!